Long-standing American Airlines chief financial officer Derek Kerr is to step down from the position 1 January and will be succeeded in the role by Devon May.
Kerr will remain with the company, keeping his other roles as vice chair and president of the company's regional airline division American Eagle, American says on 13 December.
Incoming CFO May is now American's senior vice-president of finance and investor relations.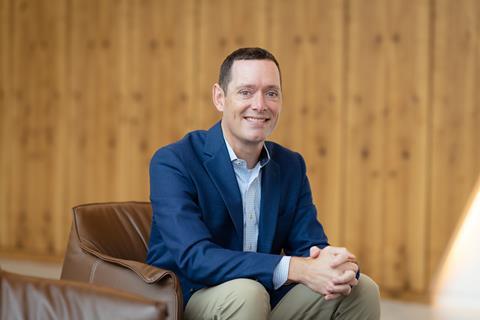 The company calls the staff change part of a "long-planned succession process".
"Derek Kerr is quite simply the best CFO in the history of the airline industry," says American chief executive Robert Isom. "He is a great friend and has been a trusted advisor throughout my career, and his 20-year stint as CFO of America West, US Airways and American is unparalleled."
Isom calls Kerr "instrumental in" the combination of American Airlines and US Airways in December 2013.
Kerr's new responsibilities will also include the position of strategic advisor, the company adds.
Kerr has decades of airline-industry experience, having joined Northwest Airlines in 1991, according to his LinkedIn profile. He started working at America West Airlines in 1996 and become its CFO in 2002 before taking up the same role at US Airways following its combination with America West Airlines.
May also worked at American's corporate predecessors, joining America West in 2002. Before being American's vice-president of finance, he held network planning positions and was American Eagle's senior vice-president of finance.
"Devon is the perfect person to lead our finance organisation going forward as we continue to focus on achieving sustained profitability and reducing debt," says Isom. "He is a world-class executive who has built a great team around him, and he has played a critical leadership role inside American for many years."