American Airlines chief executive Doug Parker will retire effective 31 March 2022 and be succeeded by American president Robert Isom.
As part of the change, Parker, 60, will retain his current role as chair of American's board of directors. Isom, 58, will join the board, the Fort Worth-based airline says.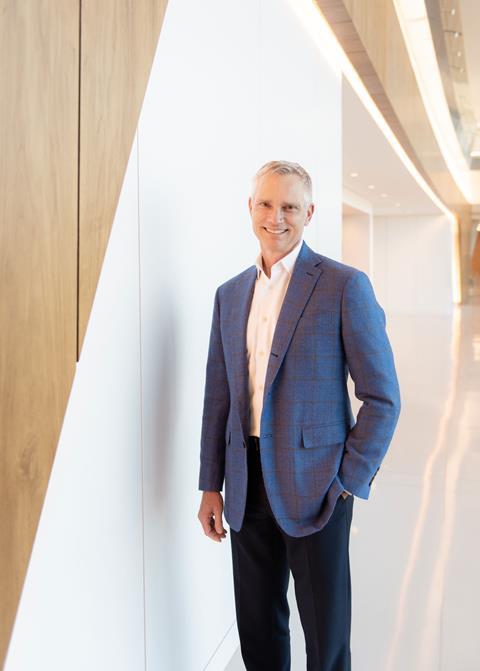 "Robert is a collaborative leader with deep operational expertise and global industry experience," Parker says. "We are well-positioned to take full advantage of our industry's recovery, and now is the right time for a hand off we have planned and prepared for."
Until 31 March, Parker will "continue to lead American with [Isom] as they work to complete our transition", says the airline. "Looking ahead and in the longer term, [Parker] will continue to perform the duties of chair of our board and will look forward to supporting Robert from that position."
Isom became American's president in 2016 and has worked in the airline industry for more than 30 years, holding roles related to finance, operations, planning, marketing, sales, alliances, pricing and revenue management.
"I am humbled to serve as CEO of American Airlines," says Isom, who is also president of American Airlines' parent American Airlines Group.
In a 7 December letter to American's employees, Parker calls the transition the "result of a thoughtful and well-planned multi-year process overseen by our board". That process dates to when American hired Isom as president in 2016, he adds.
Isom began his career at consumer products company Procter & Gamble but has since worked at several airlines. He held positions at America West and Northwest Airlines before becoming chief restructuring officer at GMAC. He then became executive vice-president and chief operating officer at US Airways, which had combined with America West in 2005.
Parker began his airline career in American's finance department in 1986, then worked at Northwest from 1991 to 1995, holding positions including vice-president of financial planning and analysis, and assistant treasurer.
He became America West's CEO in September 2001, orchestrating its combination with US Airways. The resulting company, still led by Parker, retained the US Airways name. Parker led US Airways through its combination with American in 2013.
American's CEO transition comes as the carrier works to recover from the pandemic-driven downturn and to head off a US government challenge to its partnership in the north-east USA with JetBlue Airways. The airline is fighting a lawsuit filed in federal court by the US Department of Justice, which alleges that the partnership is detrimental to competition.