American Airlines swung to a profit in June, the first month that the carrier did not lose money since December 2019.
The Fort Worth-headquartered company reported the June turnaround on 13 July. It also says that the second quarter, which ended last week, was the first quarter since 2019 during which it did not burn cash. American actually built up cash reserves in the quarter, to the tune of about $1 million daily.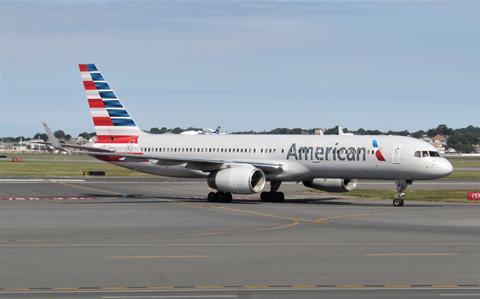 "The company expects to report between a net loss of $35 million and a net profit of $25 million in the second quarter of 2021," the airline writes in a 13 July securities filing.
However, in a note to employees the same day, chief executive Doug Parker and president Robert Isom say they "expect" the airline will report "a slight net profit" in the period.
"Excluding special items, we expect to report a loss of approximately $1.1 billion," they add. Special items include $1.4 billion in US government financial support related to the Covid-19 pandemic.
The carrier adds that its revenue for the quarter will be down 37.5% compared to the same quarter in 2019, less than the anticipated 40% it had earlier forecast.
American ended the quarter with "more than $21 billion" in total available liquidity, about $1.3 billion more than prior guidance, and "by far the highest in American's history", Isom and Parker write.
"For the first time since the pandemic began, our airline produced positive cash build during the quarter," Isom and Parker say. "When you consider that early in the pandemic we were burning approximately $100 million a day, this is an extraordinary turnaround."
American reports its second-quarter earnings results on 22 July.