The Australian Competition & Consumer Commission (ACCC) will re-authorise the joint venture between Qantas Airways and American Airlines across the Pacific.
"The ACCC considers the public benefits from this alliance are likely to continue under this re-authorisation," says ACCC Commissioner Sarah Court.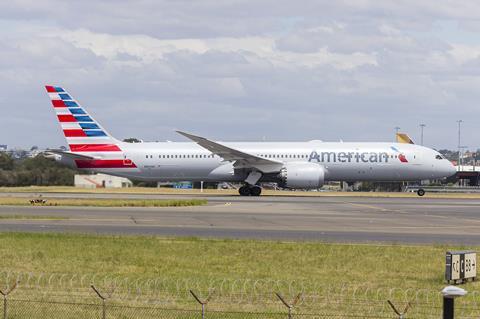 "Passengers travelling on Trans-Pacific routes could benefit through enhanced products and services, including a greater likelihood of increased capacity and new routes; increased connectivity and improved schedule choice. Loyalty program benefits and improved lounge access, cost savings and efficiencies are also likely to be a result."
The ACCC's continued blessing allows the two Oneworld carriers to coordinate in several areas such as marketing and sales, freight, pricing, scheduling, distribution strategies including agency arrangements, yield and inventory management, and others.
The approval also covers Qantas low-cost unit Jetstar. The joint venture was originally approved in 2011, and was re-authorised in 2016.