Colombia-based Avianca has received approval from the US Bankruptcy Court for the Southern District of New York to access the $2 billion debtor-in-possession financing for which it had secured funding commitments on 21 September.
The DIP financing consists of a $1.27 billion tranche A senior loan and a $722 million tranche B subordinated loan.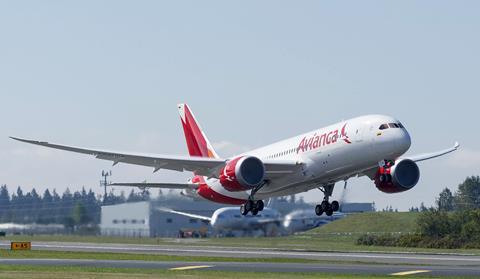 Avianca filed for Chapter 11 bankruptcy protection in May in the USA.
"The approval of the DIP financing package is a significant milestone and an important step forward for Avianca," the airline's finance chief Adrian Neuhauser states in a US Securities and Exchange Commission filing on 5 October.
"We continue to work on our go-forward operating plan in order to emerge from this process as a stronger and more efficient airline, and look forward to presenting our plan to the US court as we move forward in the Chapter 11 process."
Seabury is advising Avianca for the DIP financing. Goldman Sachs and JP Morgan are joint bookrunners for the A tranche DIP loans.
Earlier this month, a Colombian court upheld its injunction barring the national government from participating in Avianca's DIP financing.