Private equity firm Bain Capital is looking to re-list Virgin Australia, as part of wider plans to position the carrier "for continued growth and long-term prosperity".
In a statement on 16 January, the USA-based firm says it will be seeking advice on a future IPO for the carrier, which it bought over in 2020 after the latter entered into voluntary administration.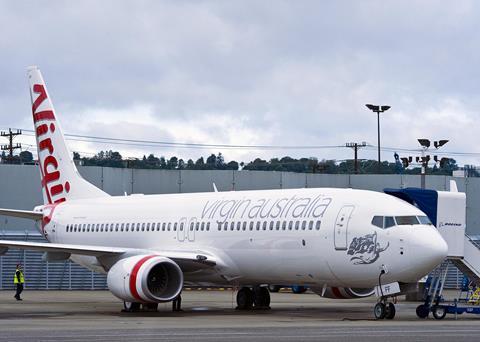 However, the company stresses that "no decisions have been made" as to if or when an IPO was going to happen. Bain has said it would "retain a significant shareholding" if a future IPO were to happen.
Virgin Australia was listed on the Australian Securities Exchange (ASX) for 16 years before it was bought over by Bain.
Mike Murphy, a Sydney-based partner at Bain, says: "While there is currently no set timetable, at some point in the future, if any IPO does happen, Bain Capital would welcome public market investors joining us as shareholders in what is a great Australian company."
Noting that Virgin Australia "is in great shape", he adds: "In the coming months we will consider how best to position Virgin Australia for continued growth and long-term prosperity."
Talk about Virgin Australia's possible re-listing comes as travel markets recover after more than two years of the coronavirus pandemic.
In June 2022, airline chief Jayne Hrdlicka told FlightGlobal it was the airline's "long-term goal" to be publicly listed, but did not commit to a firm timeline. News reports had also suggested the airline was looking to list this year.
In October 2022, the airline said it was on track to return to profitability for the year to 30 June. Since exiting administration under new owners Bain, the airline has increased its 737 fleet by over 60%, and has ordered 737 Max 8s and larger Max 10s for future growth.