Swedish operator Braathens Regional Airlines is suspending all its services between 6 April and 31 May.
Braathens says that in the past week it has "struggled with only a few flights". However, "due to the government's and the public health authority's strong call for the Swedish population not to travel inland, we do not have any customers left who fly with us and therefore need to further adapt our traffic to the new conditions".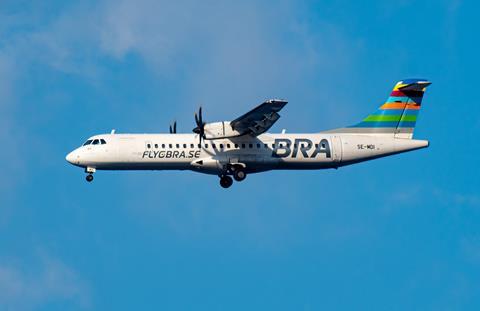 Ten domestic and eight international routes will be suspended, on top of nine other domestic routes which had already been suspended.
Braathens says it operates 13 ATR 72 turboprops, five BAE Systems Avro RJ100s, four Avro RJ85s and four Embraer 190s. It also wet-leases some Fokker 50s from Sweden's Amapola.