Canada plans to allow vaccinated citizens and permanent residents arriving from abroad to bypass the mandatory quarantine in a government-authorised facility, a tentative step in the country's re-opening to international travel.
The government of Justin Trudeau says on 9 June that arriving passengers who are fully vaccinated will still be required to show a negative coronavirus test result prior to departure and again after arrival in the country. Passengers will be freed from the mandatory three-day hotel stay but must quarantine in their homes until the second negative test result is received.
The policy will likely be introduced in early July.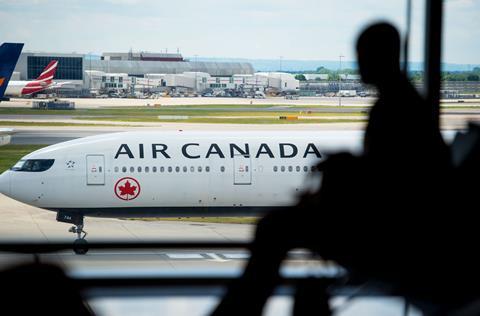 The country has said it is looking at a phased approach to re-opening to travel following the more-than-year-long coronavirus pandemic. But Canada has not yet announced further details.
Ending the mandatory hotel stay for some travellers "is currently being considered as the first step", Canada's health minister Patty Hajdu says on 9 June. Such travellers must have been fully vaccinated for 14 days or more prior to arrival.
The country's major airlines welcomed the news but say Canada still "desperately needs a clear restart plan for international travel".
"Easing quarantine restrictions for fully vaccinated Canadians is an initial step in the right direction for the safe restart of our economy, but it falls far short of the recommendations provided by Health Canada's Expert Advisory Panel report," says Mike McNaney, chief executive of the National Airlines Council of Canada, which represents the country's largest airlines.
On 27 May, the government health board recommended the hotel-stay quarantine be jettisoned in favour of a stricter testing regime, and easing rules for both vaccinated and unvaccinated travellers. It called the mandatory quarantine policy ineffective, costly and flawed.
In a 4 June letter to the government, the NACC joined US trade group Airlines for America (A4A) in calling on the government to re-open the border between the two countries, which has been effectively sealed to non-essential travel since March 2020.
Canadian airlines have been clamouring for easing of restrictions as the summer holiday travel season begins. The country has had some of the tightest and longest-running coronavirus mitigation measures in place since the beginning of the global health crisis. Provincial rules have added another layer of complexity to Canadian domestic air travel, further hampering the sector's recovery.