The Canadian government has granted Canada Jetlines, the country's newest low-cost carrier, an air operating certificate (AOC), removing the final barrier to the airline's long-awaited launch.
The Vancouver-based carrier said on 18 August that securing the certificate "confirms that Canada Jetlines has all required professional capabilities and adheres to all safety regulations needed for aircraft operations".
"The entire team at Canada Jetlines is thrilled to obtain our AOC after meeting all necessary operation standards and passing all inspections," says chief executive Eddy Doyle. "We excitedly look forward to our launch date, meeting the increased demand for convenient, leisure travel in Canada and beyond, and to provide more options to explore the world."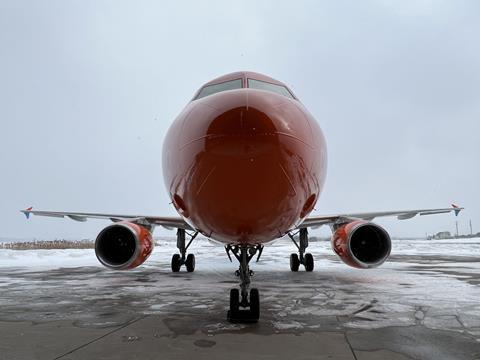 Earlier this month, the start-up leisure carrier said it would not begin operations as planned on 15 August. Instead, Jetlines "tentatively rescheduled" its first passenger revenue flights to 29 August.
On that day, the carrier plans to operate flights between Toronto and both Winnipeg (Manitoba) and Moncton (New Brunswick), its website shows.
Canada Jetlines says it "will be releasing new destinations and updated scheduling shortly".
Jetlines has been many years in the making. The airline went through numerous top management changes and several rounds of fundraising since coming onto the scene in 2015. It stands to be the second of two start-up Canadian discount airlines to launch this year. The other, Calgary-based Lynx Air, began revenue flights in April using new Boeing 737 Max 8s.
Lynx and Jetlines join WestJet subsidiary Swoop and Flair Airlines – both of which operate Boeing 737s – in that country's low-cost segment.
Jetlines has said it plans initially to fly domestic Canada routes before expanding to warm-weather destinations, like those in Florida, and Cancun, Las Vegas and Cuba. In doing so, it will follow other Canadian leisure carriers, which make much of their business catering to sun-hungry, winter-weary Canadians.
Jetlines aims to expand its fleet to 15 aircraft by 2025.