Canadian start-up airline Lynx Air named Jim Sullivan as its new chief operating officer on 18 October as the company seeks to carve out a place among North American discount carriers.
Chosen following a global search, Sullivan will be responsible for nearly 200 pilots and other airline employees and all aspects of the company's flight, airport and technical operations, Lynx says.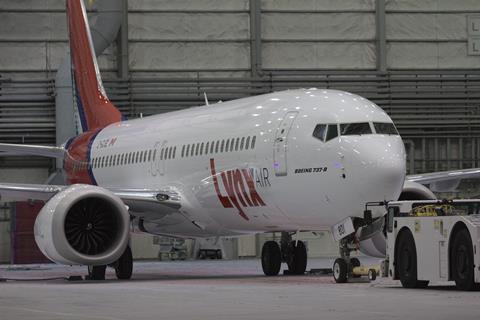 Sullivan will move to Calgary from Huntington, New York to join Lynx's executive team. His aviation career has spanned more than 30 years, including experience as a pilot and an airline executive – most recently as vice-president of flight operations for JetBlue Airways.
"I've had a passion for flying and aviation for my entire life," Sullivan says. "There is a lot of potential in the Canadian aviation market right now and I am incredibly excited by the opportunity to join a start-up airline like Lynx."
Lynx, a privately owned ultra low cost carrier (ULCC), joined Canada's suddenly crowded discount airline market earlier this year by launching revenue flights with new Boeing 737 Max 8s.
Fellow start-up airline Canada Jetlines completed its first passenger flight on 22 September, joining more established passenger carriers Flair and Swoop in the ULCC segment.
Sullivan steps into the new role during a "critical time in the airline's development", Lynx says, as the company plans on expanding its operations in the USA this winter with flights to warm-weather destinations such as Phoenix, Las Vegas, Orlando and Los Angeles from its hubs in Calgary and Toronto.
Starting in February, Lynx is set to become the only ULCC flying from Calgary to Las Vegas, Los Angeles and Phoenix, according to the flight-tracking website FlightAware.com.
Lynx also expects to grow its fleet to 10 737s within the next year.