Hong Kong flag carrier Cathay Pacific's chief financial officer Martin Murray is stepping down in January after more than nine years in the role.
Murray will go on to become the finance director of Cathay shareholder Swire Pacific, the companies state in a 14 December filing to the Hong Kong stock exchange. In addition, he will become a non-executive director of Swire Properties.
Replacing him at Cathay is Rebecca Sharpe, currently the group director finance at Hong Kong Aircraft Engineering Company (HAECO), a wholly owned subsidiary of Swire Pacific.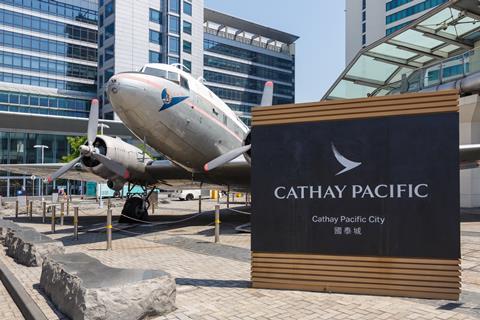 Sharpe has held that position at HAECO since October 2017 and was previously finance director of merchant shipping firm The China Navigation Company, also a subsidiary within the Swire group.
Sharpe joined the Swire group in 2008 and has worked for the group in Hong Kong, mainland China and Singapore. She will take up the top finance role at Cathay on 25 January 2021, the same day Murray leaves his role as CFO.
Earlier this year, local media The South China Morning Post reported on 11 March that Cathay was seeking to replace Murray and had been considering candidates from outside the company.