Cebu Pacific Air continues to enjoy strong cargo yields amid a drop in domestic capacity that coincides with a sharp rise in e-commerce.
"There's a lot of cargo capacity that's [disappeared], but the demand actually has continued," says Alexander Lao, chief strategy officer at the low-cost carrier.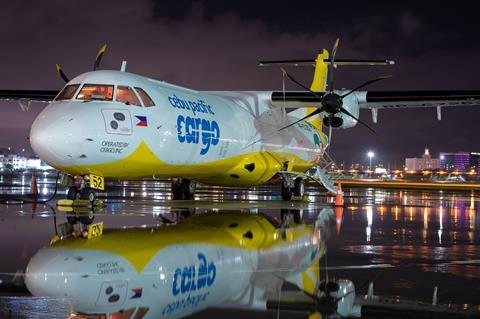 "There are a lot more e-commerce transactions happening in the Philippines…the Lazadas of this world are shipping so much stuff, the Shopees of this world are shipping so much stuff. And we have seen an increase in cargo yields."
Lazada and Shopee are prominent e-commerce platforms in the Asia-Pacific.
Lao gives the example of the Manila-Davao route, which the carrier operated five-times-daily before the coronavirus pandemic. This has been cut to about one flight daily, sharply reducing bellyhold capacity.
The Philippines passenger air travel market has largely collapsed owing to the prevalence of ad hoc travel restrictions at various cities. Lao says that the central government recently took action to standardise the approach to passenger travel across the archipelago, but Manila has just entered a two-week lockdown amid a surge in cases.
In addition to e-commerce cargo, the airline also carries agricultural products, and has a lively transhipment business, notably on the Hong Kong-Dubai cargo route.
Cebu Pacific's freighter fleet comprises ATR 72-500 freighters - the second of which arrived in late 2020. In addition, an Airbus A330 has had its seats removed to make it suitable for cargo work. It also operates what Lao calls hybrid flights with a mix of cargo and passengers in the cabin, but segregated into separate sections. .
The airline has yet to release its full year results for 2020, but in its third quarter results for the thre months to 30 September it noted that cargo revenues fell 17.7% to P3.6 billion ($74 million), with cargo volume transported falling 55.8%. The collapse in volumes was "partially offset by a higher yield primarily from chartered cargo services."
Indeed, cargo accounted for 66% of third quarter revenue, compared with just 8% during the third quarter of 2019.
Lao says that the rollout of Covid-19 vaccines in the second half of the year also represents an opportunity for the airline. He notes that doses will need to be delivered to over 100 million people living on thousands of islands.