Cebu Pacific is set to appoint current CEO Lance Gokongwei to airline chairman from 1 January, as part of a wider leadership reshuffle at the low-cost operator.
In a notice issued 5 December, the airline says Gokongwei, who has been with the airline since its launch in 1996, will replace James Go, who will continue to advise the airline's board and executive committee.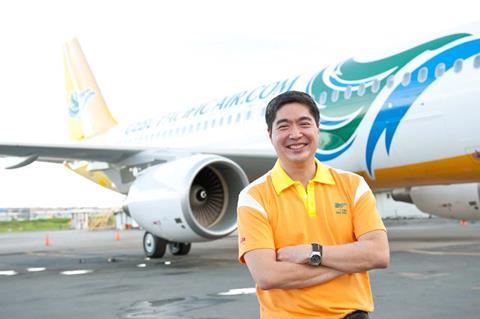 Cebu Pacific will promote Mike Szucs, the airline's current chief executive adviser, to helm the airline. Szucs joined the airline in 2016, and has had management experience in other carriers like Mexico's VivaAerobus, EasyJet, as well as British Airways.
"With Mr Szucs' guidance, Cebu Pacific has seen unparalleled growth and has been at the heart of things in building resiliency and agility that helped the company weather the most challenging crisis in the industry, and which will surely serve Cebu Pacific well in the years to come," the carrier adds.
Airline commercial Alexander Lao will be concurrently appointed as airline president, where he will support Szucs in "strategic execution and stakeholder management, including regulators, government partners, investors, among others".
Lao was formerly chief executive of Cebu Pacific's regional arm Cebgo, and was also in in the commercial planning and strategy departments of the low-cost carrier.
"Mr Lao's move solidifies what has long been a plan of succession to create a future-ready leadership pipeline," adds Cebu Pacific.
The airline was Ps3 billion ($54 million) in the red for the three months 30 September, narrowing its operating loss amid a five-fold increase in revenues.