Pegasus Airlines chief executive Mehmet Nane will become the chair of the IATA board of governors after the association's 2022 AGM, succeeding JetBlue Airways chief executive Robin Hayes.
That transition will continue a period during which the role has been taken by the chief executive of an airline outside the group of network carriers that are traditionally the high-profile core of IATA's membership.
"I am very proud to be taking on such an important role," said Nane on 6 October in response to the announcement at this year's AGM. "This is also a great indicator as to how far Turkish aviation has come."
When Nane takes over, Hayes will have completed a much longer term in the chair role than is historically expected.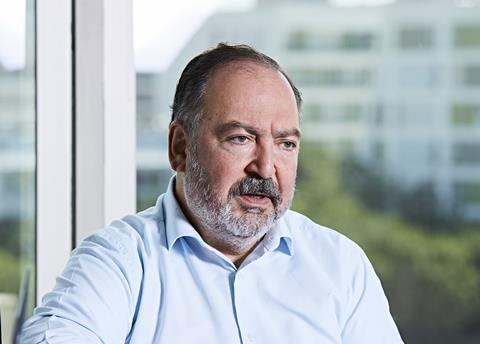 In November 2020, IATA announced that then-SAS chief executive Rickard Gustafson was lined up to replace Hayes after this year's AGM in Boston. But in January, SAS announced that Gustafson was leaving his role to take a position outside the airline industry.
Therefore, while the chair role usually comes with a 12-month term, IATA confirmed at this year's AGM that Hayes – who began his duties at the conclusion of IATA's 76th AGM in November 2020 – will continue in the role until the end of the 78th gathering in China.
IATA says that Hayes' extension was deemed appropriate "due to interruptions in the cycle of governance meetings as a result of the pandemic".
Low-cost carrier Pegasus notes that Nane will be the first Turkish chair of the IATA board.
Pre-Hayes – whose JetBlue is sometimes described as a low-cost operator but has shifted towards a hybrid model in recent years – the role had been dominated by the chief executives of network carriers.
Recent holders of the position include Lufthansa Group chief executive Carsten Spohr, Qatar Airways chief executive Akbar Al Baker, Singapore Airlines chief executive Goh Choon Phong, then-IAG chief executive – and now IATA director general – Willie Walsh, Aeromexico chief executive Andres Conesa, ex-Air Canada chief executive Calin Rovinescu, and Delta Air Lines chief executive Richard Anderson.
As part of IATA's corporate governance structure, the board of governors exercises an oversight and executive role on behalf of the association's membership.