China Eastern Airlines has inked a cooperation framework agreement with four partners — including Shanghai-based carrier Juneyao Airlines — to establish a new carrier in Hainan island.
The launch of Sanya International Airlines follows recent announcements from the Chinese government to turn the island into a free trade zone and an international tourism hub.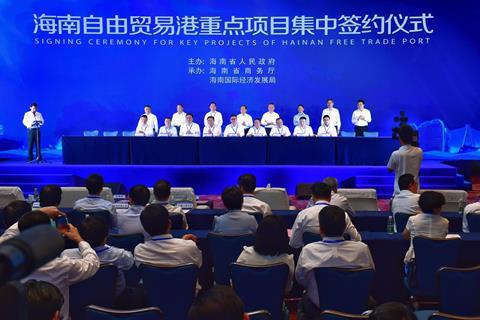 The new carrier will be based at Sanya International Airport, as well as at a second, yet-unnamed airport in Sanya that is under construction.
Registered capital will be between CNY3 billion ($424 million) to CNY6 billion, discloses China Eastern.
The Skyteam carrier will hold a majority 51% stake in the new carrier, with Juneyao taking 15%. The three other partners are Chinese travel solutions firm Ctrip Travel Network Technology, which will hold 14% shareholding; state-owned entities Hainan Communications Investment Holdings and Sanya Development Holdings will each hold a 10% stake.
China Eastern says the cooperation will help it "further improve its strategic layout in southern China and enhance its comprehensive competitiveness".
"Meanwhile, Sanya International Airlines can make full use of the comprehensive and diversified resource advantages [from the partnership] to create high-quality aviation service products and build a boutique aviation brand in Hainan," the carrier adds.
While it did not indicate when the new carrier will commence operations, nor its fleet and network plans, China Eastern says it hopes to "effectively integrate" the Hainan market into its wider network, through Sanya International.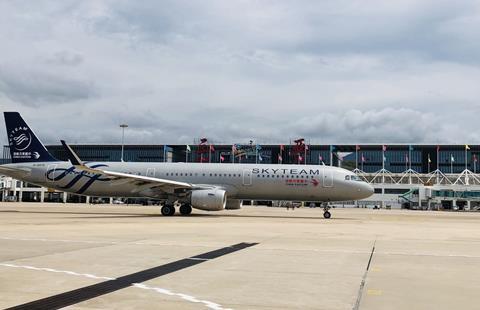 This is China Eastern's second airline launch this year alone. In February it launched OTT Airlines, which will mainly operate Chinese-made aircraft, including Comac's ARJ21 regional jet and the C919 narrowbody.
The wholly-own subsidiary will be based at Shanghai Hongqiao airport, and will primarily serve the Yangtze River Delta region and other coastal points.
Separately, China Eastern also signed a wide-ranging strategic cooperation agreement with the Henan provincial government, which will see the development of the carrier's base at province capital Zhengzhou, as well as the building of an aviation logistics centre, among others.