European Commission officials have confirmed that the Maltese Government has approached it over a possible state-aid package for national carrier Air Malta.
The Times of Malta reports that Malta's government sent a proposal to the Commission on 12 April detailing a five-year state-aid refinancing plan under which it would pump €290 million ($347 million) into the struggling carrier. The airline's challenges have been compounded by the hit to travel from the coronavirus crisis.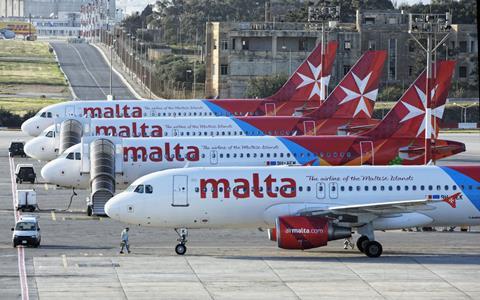 European rules governing state aid have been temporarily relaxed to help counter the crisis caused by the pandemic and a number of government rescue aid packages for European airlines have since been approved by the Commission.
"The Commission has been recently contacted by Malta on possible aid to Air Malta," a European Commission spokesperson confirms. "We cannot further comment on the content of the contacts nor on a possible assessment at this stage."