Australia's competition regulator has delayed its findings – for the third time – on Qantas' proposed acquisition of Alliance Aviation, prompting the national carrier to express "disappointment" at what it calls one of the "longest processes for informal clearance".
The Australian Competition & Consumer Commission (ACCC) states in a notice that it would now announce its decision on the A$614 million ($559 million) acquisition on 20 March 2023.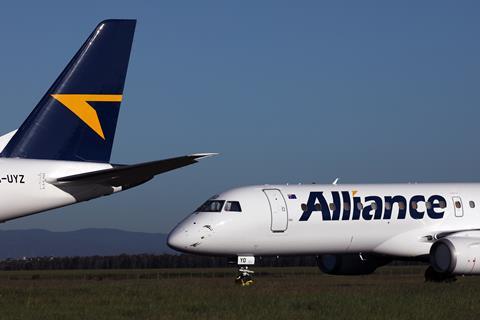 The commission first began an informal review of the proposed merger in May, shortly after Qantas announced its plans to acquire the 80% of Alliance Aviation that it does not already own, effectively turning Alliance into a Qantas subsidiary.
However, the commission postponed the announcement of its findings in late-July, citing the need for "additional time to continue its investigation and consider information provided by market participants".
On 18 August, the ACCC outlined several concerns about the acquisition, such as the reduction of competition for air transport services to regional remote areas in Queensland and Western Australia. Both airlines operate 'fly-in, fly-out' (FIFO) charter services for Australia's minerals sector.
In September, the ACCC postponed for the second time its findings, to allow "parties more time to provide information".
In announcing its latest delay, the ACCC provides the same reason, but does not elaborate what information it was seeking.
In a statement following the ACCC's decision, Qantas "expressed disappointment", adding that it had been "clear about its intention to fully acquire Alliance" when it first took a minority shareholding in 2019.
The carrier adds that the time taken for informal clearance – at 10 months with the latest delays – is among the longest in recent times, and took a potshot at arch-rival Regional Express, whose acquisition of FIFO operator National Jet Express was reviewed informally in 11 days.
"Qantas is a firm believer in regulation and due process, and has cooperated fully with information requests from the ACCC, but also believes such regulation needs to be timely and efficient to maintain confidence in the process," the carrier adds.
The latest development comes a week after the ACCC proposed to block an extension of charter operations between Alliance and Virgin Australia, again citing concerns about a reduction in competition.