Air India is targeting a significant increase in domestic market share, as part of a wide-ranging business transformation plan that it says is laying the foundation for "a brave new Air India".
The five-year plan, known as Vihaan.AI, will see "clear milestones" set, with a focus on fleet and network expansion, customer service improvement, as well as ramping up technology, innovation and sustainability initiatives.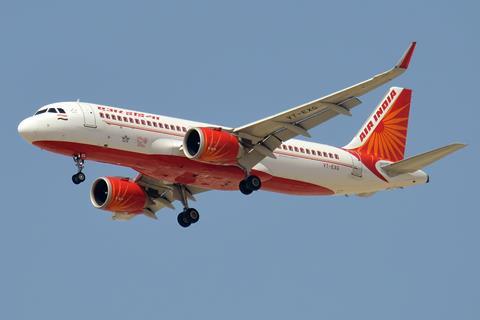 The airline – recently privatised under new owners Tata Group – targets 30% domestic market share in five years, a significant leap from where it stands now.
According to data from Indian civil aviation regulators, Air India in July held 8.4% domestic market share, making it the country's third largest domestic operator, behind low-cost giant IndiGo, and sister company Vistara.
On the international network, Air India says it plans to "significantly grow the international routes from the present market share", but did not provide further details in a written statement.
"The plan is aimed at putting Air India on a path to sustained growth, profitability and market leadership," the Star Alliance carrier states.
Air India adds that its immediate priority now "remains on fixing the basics and readying itself for growth", its longer-term focus "will be on building for excellence and establishing scale to become a global industry leader".
Airline chief Campbell Wilson, who recently took helm of the carrier, says: "This is the beginning of a historic transformation for Air India, and the dawn of a new era. We are laying the foundation for a brave new Air India, with a renewed sense of purpose and incredible momentum. Vihaan.AI is our transformation plan to make Air India the world class airline it once was, and that it deserves to be again."
The rollout of Vihaan.AI is the latest in a slew of reorganisation announcements from Air India. On 12 September, it announced plans to lease five Boeing 777-200LRs and twenty-five Airbus A320neo-family jets, marking its first fleet expansion since being acquired by the Tata Group.