Russian carrier Aeroflot saw quarter-on-quarter rises in passenger demand and revenue during the three months ended 30 September, underpinned by strong domestic demand.
Although third-quarter revenue was down 67% on last year's, at Rb55.2 billion ($695 million), the carrier notes that load factors and yields were at "comparable levels". Still, its third-quarter net loss of Rb23.3 billion compares with a Rb21.4 billion profit in the same period of 2019.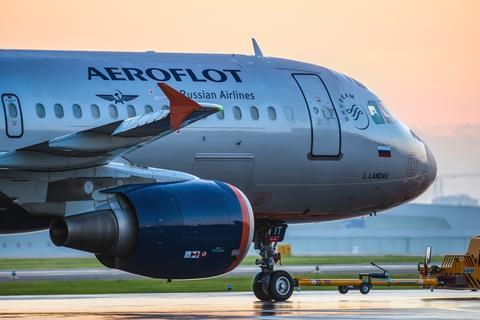 "In Q3 2020 Aeroflot Group carried 10.1 million passengers, 3.8 million of whom flew with Aeroflot airline," it notes. "Taking into consideration all the operational and economic challenges currently facing the aviation sector, our gradual restoration of passenger traffic, driven primarily by the domestic market, is being achieved in a financially prudent manner."
Passenger numbers were four times higher in July-September compared with April-June, cutting the year-on-year decrease to 64% in the third quarter from 91% in the second.
Aeroflot highlights IATA data showing that the Russian domestic market "was the only major market worldwide where operating volumes were fully restored as early as August". It adds that "the market has continued to outstrip other markets in terms of its speed of recovery".