The US Federal Aviation Administration is not bending on a 2013 rule requiring most new airline pilots to have 1,500h of flight time.
The agency on 19 September shot down a request from Republic Airways that would have allowed some of its pilots to fly scheduled flights with only 750h of cockpit time.
The ruling is as a major win for pilot labour groups. It leaves Republic – and other US regional carriers – still facing what they describe as a significant shortage of qualified pilots.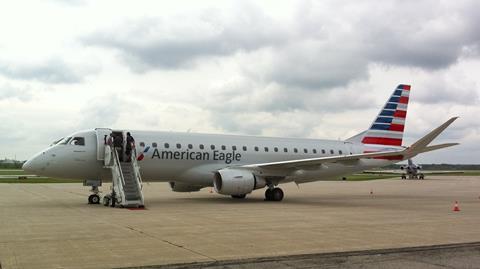 "The FAA does not agree with Republic that the public interest would be served by granting this request," the FAA's decision says. "The FAA supports the regulatory requirements that are in place to facilitate the qualification of pilots."
Republic in April requested an exemption from the 2013 rule, which stemmed from a 2009 crash near Buffalo of a Colgan Air De Havilland Canada Dash 8-400. The accident killed 49 people on the aircraft and one on the ground.
Republic and other US regional airlines have said the rule has exacerbated a pilot shortage, forcing them to cut flights. They have also insisted it does not improve safety.
Pilots who accumulate 1,500h in small private aircraft are less qualified, opponents have said. than those who complete formal training specific to airline flying.
"The FAA does not agree that granting the exemption would address a perceived pilot shortage," says the agency, calling that argument "overly simplistic."
Republic specifically requested that pilots who complete its in-house flight training programme be permitted to apply for an existing exemption available to current and former military pilots. Such pilots, after graduating from a US military pilot training school and receive a rating qualification, can fly for airlines with only 750h of time.
Indianapolis-based Republic argued its training programme is "equally stringent" to military training, providing "at least an equivalent level of safety".
Republic could not be reached for comment. The airline operates regional jets for American Airlines, Delta Air Lines and United Airlines. Its trade group, Regional Airline Association (RAA), is still reviewing the decision.
"Expanding structured training pathways would improve access for people who can't access a pilot career today," says RAA chief executive Faye Malarkey Black. "None of this changes our sentiment that flight training must continuously advance."
The proposal received mixed reaction, with airlines and some lawmakers expressing support. Unions have firmly opposed it.
Pilot union Air Line Pilots Association could not be reached for comment but has been an outspoken critic of Republic's proposal.
"Changing the current pilot certification requirements that are working, or allowing operators to bend the provisions to cut costs, would be a monumental mistake and have real-world, life-and-death consequences," ALPA said in July.
The union has argued there are plenty of pilots, saying airline mismanagement is responsible for "pilot staffing problems".