Some US lawmakers are scrutinising the Federal Aviation Administration's decision to let two regional airlines continue a Covid-19-era practice of allowing dispatchers to work remotely.
Peter DeFazio, chair of the House Committee on Transportation and Infrastructure, addressed the issue in a 29 November letter to FAA acting administrator Billy Nolen.
The FAA previously addressed the same issue after labour group Transport Workers Union of America (TWU) complained this year. FAA regulations do not prohibit dispatchers from working outside airline operations centres.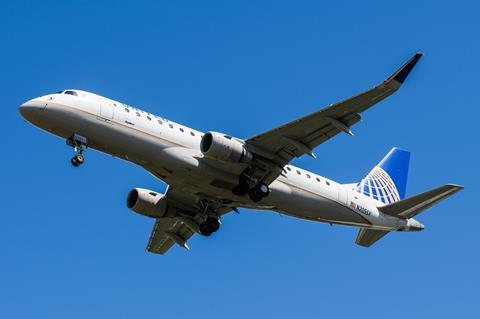 "We are writing to express our deep concern regarding the Federal Aviation Administration's decision to allow SkyWest Airlines and Republic Airways, under emergency authority, to continue use of alternate aircraft dispatch centres, allowing dispatchers to work remotely, despite the potential safety risks," the letter says.
The FAA in 2020 permitted SkyWest and Republic – the USA's to largest regional airlines – to allow 20% of their dispatchers to "work from remote locations" due to the Covid-19 pandemic, the letter says.
The FAA expanded the cap to 60% of dispatchers in subsequent extensions, the last of which runs through March 2023.
"Dispatchers have a joint responsibility, along with the flight crew, for the safety and operational control of flights under their guidance," says DeFazio's letter, which aviation subcommittee chair Rick Larsen also signed. "It is not a job that can be easily performed from home."
Citing "dispatchers from Republic", the letter also says "alarming safety incidents have been reported – related to dispatchers working from remote locations".
Those include a 5 May incident involving a pilot, while preparing to divert a flight to Albany, being unable to reach a remote dispatcher for 30min, says the letter.
The lawmakers have asked the FAA to explain how it oversees remotely based dispatchers, and whether it intends to make temporary authorisations permanent.
Neither SkyWest nor Republic immediately responded to a request for comment.
The FAA says it will respond to DeFazio's committee. It authorises remote dispatching based on proposals from carriers.
Union TWU wrote at least two letters this year to the FAA in which it expressed concern about remote dispatchers, according to a 31 August letter from the FAA to the union.
In that letter, the FAA says regulations give airlines latitude as to where to base dispatchers. It also said it investigated "two occurrences", determining in both cases that Republic complied with applicable regulations.