Pilots at Fedex Express and the company's management will pursue federal mediation through the National Mediation Board (NMB) on their contract negotiations.
The Memphis-based cargo carrier has been negotiating with pilots, represented by union Air Line Pilots Association, International (ALPA), since May 2021, and had expected to reach an agreement by May 2022, ALPA said on 5 October.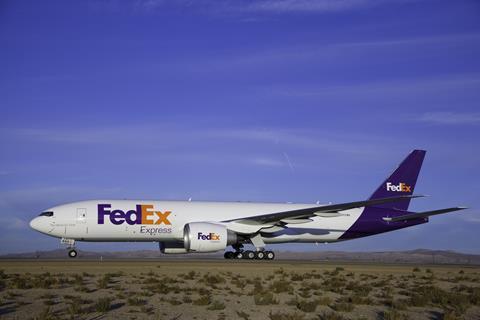 "The decision to invoke the services of the NMB was not taken lightly," says Chris Norman, chair of ALPA's FedEx pilot group. "Although we are disappointed with management's proposals, we remain prepared to work with FedEx under the auspices of federal mediation to achieve a contract that recognises the collective contributions of FedEx pilots."
Most of the topics have been agreed upon, ALPA says, and discussions have been "productive". However, "significant gaps remain in critical economic sections, including retirement and pay rates".
"With peak shipping season around the corner, it's imperative that management fully commits to reaching a new pilot contract," Norman adds. "FedEx pilots are getting more frustrated every day that goes by without an agreement. We're hopeful that a mediator will assist in moving negotiations along and help us reach an agreement that recognises our collective contributions to FedEx's success."
FedEx pilots picketed in New York City last week to draw attention to their frustrations, ALPA says.