Finnair will enter talks with its entire workforce to secure additional temporary layoffs aimed at downsizing the number of employees to match its much-reduced flying schedule over the coming months.
Additionally, the Oneworld carrier plans to shave €80 million ($88 million) off its fixed costs by the end of 2022, compared with 2019 levels. To achieve this, it will look for ways to reduce its aircraft leasing costs as well as expenses related to real estate, sales and distribution, IT, and administration.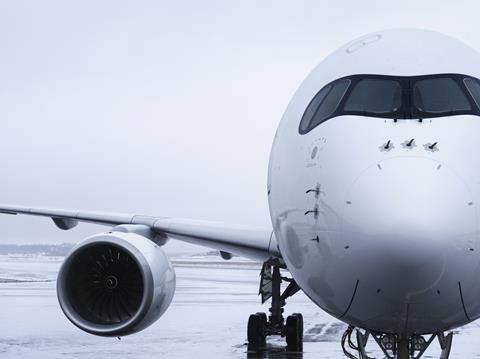 Finnair aims to restart about 30% of its pre-pandemic flight schedule in July, and estimates that it will operate 70% of its normal capacity by the end of 2020.
"It is clear that as we fly significantly less, the amount of work available is lower than normal as well," states Finnair's senior vice-president for people and culture, Johanna Karppi. "Considering the uncertainties caused by travel restrictions and the coronavirus situation in general, the return to normal will take a considerable time."
The airline will therefore need to adjust its workforce downwards and says discussions with its 6,100 employees on achieving this will begin on 25 May.
Layoffs will be "temporary for a fixed period of time or until further notice, based on resource needs", says Finnair. The airline's chief executive, Topi Manner, notes that employment laws in Finland "enable flexible adjustment measures, both for the employer and the employees, during these exceptional circumstances".
The state-controlled carrier adds that similar measures are planned for employees based outside Finland, "based on the local legislation".
Finnair expects that it will take up to three years for air travel demand to regain 2019 levels. The airline announced on 18 May that it would start operating 30% of its network from July with flights to a number of key European and Asian cities.