Finnair and central European budget carrier Wizz Air have become the latest European carriers to detail more plans for cuts in response to the coronavirus outbreak.
The Finnish carrier has extended its suspension of Chinese mainland services to the end of April and has opened talks with unions over potential temporary layoffs. Wizz meanwhile is considering cutting 10% of its capacity across the three months from April to June.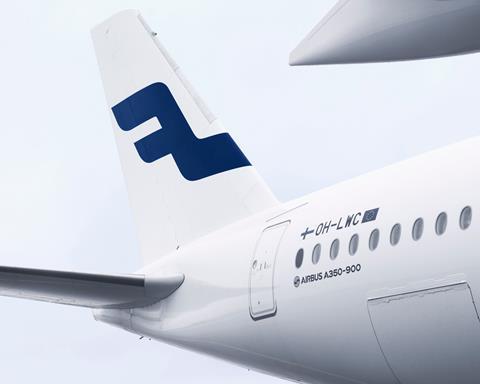 Finnair had already suspended services to six mainland China destinations and reduced frequency on Hong Kong flights until the end of the winter season on 28 March. It has now extended these measures until the end of April.
But it also making cuts to other countries where there have been spikes in reported cases of the virus.
It is suspending its daily flights to Seoul until 16 April and has pushed back the launch of flights to another Korean city, Busan, from the original 31 March start date to 1 July.
Finnair is also cutting flights to Milan until 7 April following an updated travel advisory from the Finnish foreign ministry concerning the Italian city.
As a result of the cuts, the Oneworld carrier is opening negotiations on planned temporary lay-offs affecting the entire Finnair personnel based in Finland. "According to the current estimate, the possible lay-offs would be implemented so that all employees within the co-operations process would be temporarily laid off for a 14-30 day period," it says. Talks are expected to last two weeks. Similar personnel measures will also be taken in countries outside Finland.
Meanwhile in a stock market update issued ahead of its financial results for the year ending 31 March 2020, Wizz Air today said it is considering further cutting its network by around 10% for the quarter ending 30 June.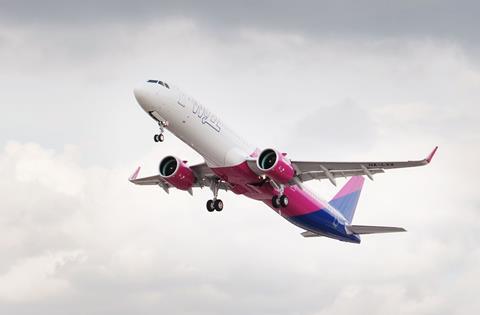 Wizz has already reduced services on its network for the period from 11 March to 2 April, in particular cutting its Italian capacity by around 60%.
"Subject to further impact on demand from Covid-19, we are considering further adjusting network capacity in the magnitude of 10% in quarter one [for the financial year 2021]," it says.
"At this point in time it is difficult to predict the extent and the duration of the outbreak and the impact on the next financial year, however we remain confident that as the situation normalises, Wizz Air will continue its highly successful trajectory."