American Airlines has joined other US carriers in reducing its earnings forecast for the third quarter as the coronavirus "Delta" variant continues to play havoc with the travel industry.
"American now expects its third-quarter 2021 total revenue to be down approximately 24% to 28% (compared to the third quarter of 2019) versus the company's previous guidance of down approximately 20%," the Fort Worth-based carrier writes in a 9 September filing with the US Securities and Exchange Commission.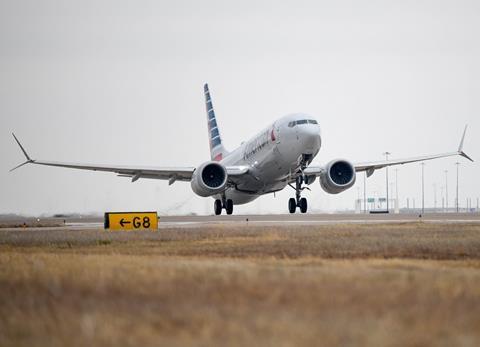 Speaking at an investor conference the same day, chief financial officer Derek Kerr says July was profitable and "better than we estimated", but that August and September were "trending below forecast".
"We expected the recovery would be choppy and unpredictable," he adds.
That said, American adds in the filing that "booked load factor for peak travel periods, including the fourth-quarter holiday periods, remains very strong".
United Airlines and JetBlue Airways earlier in the day reduced their third-quarter earnings forecasts, following the lead of Delta Air Lines and Spirit Airlines.
The more-virulent "Delta" variant of Covid-19 has been tearing through the USA, sickening people at a faster rate than earlier in the pandemic.
The US Centers for Disease Control and Prevention (CDC) says that as of 8 September 177 million people – or 53% of the US population – is fully vaccinated against the virus.