Scott Laurence, JetBlue Airways' former head of revenue and planning who left the carrier earlier this year to work at Delta Air Lines, only to resign after a month, will join American Airlines "in the coming days".
A spokesperson for Fort Worth-based American says on 2 March that Laurence will be responsible for partnerships, domestic alliances, distribution and co-branding relationships. He will report to chief commercial officer Vasu Raja.
Laurence will also be responsible for American's so-called "Northeast Alliance" (NEA) with JetBlue, which he helped mastermind while working at the New York-based carrier.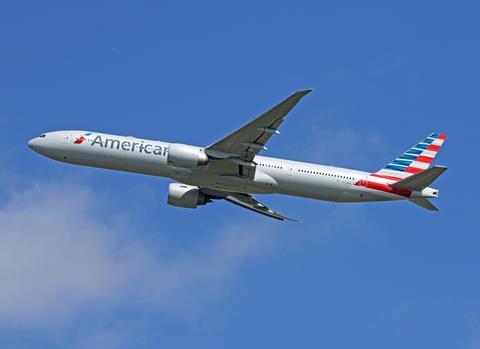 On 10 January, Delta had said it had poached Laurence from JetBlue, where he had spent the last 14 of his 20-year aviation career. There, he had been head of revenue and planning and played a key role in launching the NEA with American.
Delta said at the time that Laurence would begin work on 18 January and report to Joe Esposito, senior vice-president of network planning. On 18 February, Delta confirmed Laurence had resigned.
Prior to working at JetBlue, Laurence spent nine years in revenue management and network planning at United Airlines. He has a bachelor's degree in aviation business administration from Embry-Riddle Aeronautical University in Florida.