Former Spirit Airlines chief executive Ben Baldanza is to become vice-chairman of Indian carrier GoAir as it looks to strengthen its senior management and develop its ultra-low-cost model.
Baldanza, who led budget carrier Spirit for a decade until the end of 2015, has been working as an advisor to GoAir since 2018 and became a director of the airline the following year.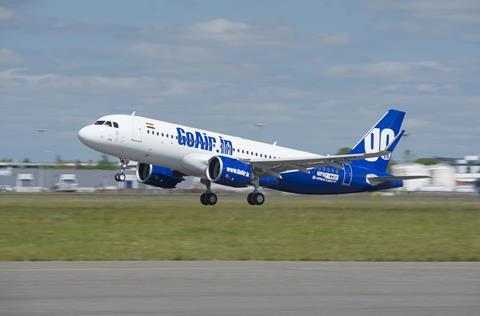 GoAir says Baldanza's appointment is the first move following a board meeting that agreed plans on the next phase of the carrier's growth.
"Amongst other initiatives, a key element of this plan, forged over weeks of discussions and consultation, was to further strengthen the management of the company by bringing on-board proven industry professionals, a strategy that has worked well for the group in its other ventures including Britannia," the airline says.
During Baldanza's tenure, Spirit grew rapidly after positioning itself as an ultra-low-cost carrier and completed an IPO in 2011.
GoAir says that as vice-chairman, Baldanza will work directly with chief executive Kaushik Khona and chief financial officer Pankaj Chaturvedi "in the next growth phase of GoAir into making it India's first ultra-low-cost carrier."
Khona returned for a second spell as chief executive last summer after a short-lived stint at the helm of the carrier by former Delta Air Lines executive and Jet Airways chief Vinay Dube.