Iberia boss Luis Gallego's appointment to succeed Willie Walsh when the IAG chief executive retires later this year has been welcomed by Bernstein analysts, who see him as a "continuity" candidate.
IAG has announced today that Walsh will step down from his post on 26 March and retire completely on 30 June. Iberia chief executive Gallego will replace him at the helm of the European group, although IAG has not indicated who will take over at the Spanish carrier.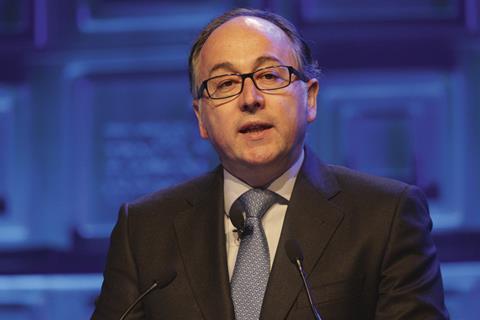 In a research note issued today, Bernstein analyst Daniel Roeska writes that Walsh has "transformed" the company during his tenure as chief executive of British Airways and then IAG, where he oversaw the integration of BA and Iberia and the addition of Aer Lingus and Vueling.
"The implementation of the holding company model has been a resounding success. The appointment of a company insider may signify continuity – which is to be welcomed," argues Roeska.
"We like IAG's network strategy – ring of fire – and capital-allocation mechanism, which has delivered best-in-class financial performance and, we expect, should deliver good returns for shareholders in the years to come."
The timing of the leadership change is "sensible", Roeska suggests, pointing to the recent acquisition by IAG of Air Europa.
"With the deal targeted to close in H2 2020, having a stable management team to oversee the integration should be preferred," he writes. "Furthermore, this acquisition is being made by Iberia – and with Mr Gallego moving up to the group CEO role, we would expect Iberia to have appointed and embedded a new CEO at the time when the integration work and synergy realisation begins, hopefully minimising disruption during that period."
IAG last April appointed Steve Gunning to the role of group chief financial officer, replacing Enrique Dupuy. Gunning previously held the same position at BA. Roeska views the appointment of a new finance chief and chief executive within the space of a year as signifying a "refreshed" executive team at IAG "for the 2020s".
Walsh started his aviation career as a pilot at Aer Lingus in his native Ireland. He became chief executive of the Irish carrier – which was later acquired by IAG – in 2001, before being named BA chief executive in 2005. In 2011, the merger between BA and Iberia was finalised, and Walsh became chief executive of parent company IAG.