Germany's Economic Stabilisation Fund (WSF) is to sell up to a quarter of the 20% stake it took in flag carrier Lufthansa as part of a state rescue package last summer.
The WSF acquired the one-fifth share in Lufthansa in June 2020 as part of a €6 billion ($7 billion) in support measures to help counter the impact of the pandemic. That included €5.7 billion as a silent contribution to to the carrier and €300 million through the acquisition of the 20% stake.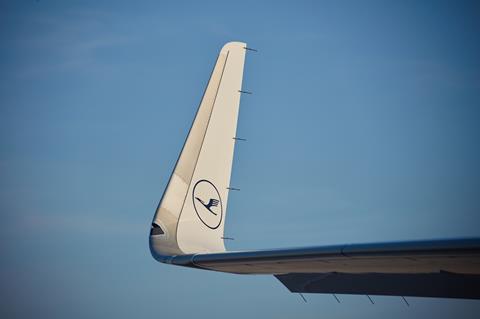 The German state also provided a loan guarantee for a further €3 billion advanced to the group.
Germany's Finance Agency today says that set against the positive corporate development of Lufthansa, the WSF will from today over several weeks sell up to a maximum of 5% of shares in Lufthansa. That represents a quarter of WSF's stake in the German carrier.
Earlier this month Lufthansa, in posting a roughly halving of second quarter losses, said improved bookings amid the easing in travel restrictions and faster-than-expected progress in cost-savings meant it had stopped cash outflow during the quarter.
In those results Lufthansa Group said undrawn government stabilisation measures and loans from Germany, Switzerland, Austria and Belgium stood at €3.87 billion, including €3 billion under the German silent participation .