The director general of global airline association IATA has accused governments of unfairly "hammering" the aviation industry by introducing travel restrictions in response to the Omicron variant of Covid-19.
Speaking during an IATA briefing on 8 December, Willie Walsh said aviation had become a "poster child to transmit fear" for governments, as they attempt to "force people to restrict their movements" through the introduction of tighter border control measures such as PCR testing, quarantine requirements and the 'red-listing' of countries.
"By hammering the airline industry they think they are sending a message to the wider population to follow their message," Walsh states.
In response, IATA will "challenge" governments on the basis of "data and science", he says, noting that "closing your borders after the virus is in your country is not going to achieve anything".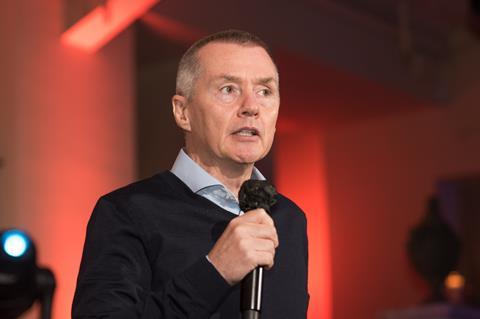 Rather than the Covid-19 threat coming from aviation, the risk is "in the community", according to Walsh, and governments should "assess the risk based on the data and make decisions based on that" rather than making "knee-jerk" policy choices.
He continues: "We can't keep shutting down aviation and shutting down economies. It's doing huge damage to the [airline] industry."
Regarding the impact of the recently introduced restrictions on travel demand, Walsh says there is not yet sufficient data but "anecdotally" passenger traffic has been affected. "Restrictions and the new testing [requirement] is creating a lot of confusion in the market," he says.
Nevertheless, Walsh is "optimistic this will be short-term issue" based on reports regarding the likely severity of an infection with the Omicron variant, adding that he does not think it will impact IATA's longer-term recovery forecasts. But he expresses concern that while governments have been quick to introduce restrictions, they have often been "very slow" to remove them.
"Why should we tolerate having our movement being restricted when there are no reasons for those restrictions to be in place?" Walsh asks.