Hong Kong start-up Greater Bay Airlines has named board member Stanley Hui as its new chief executive, effectively immediately.
The move, announced on 27 June, comes as founding CEO Algernon Yau leaves the carrier to join the newly-formed administration of the Hong Kong government, where he will serve as commerce and economic development minister.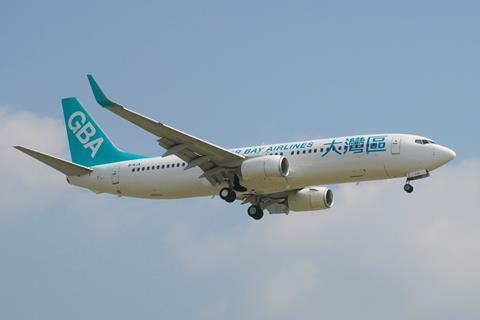 Hui, who sits on Greater Bay Airlines' board of directors, is a veteran of the city's aviation sector, and has held senior management positions in Cathay Pacific, Air Hong Kong as well as Cathay Dragon (formerly known as Dragonair). He was appointed chief executive of Airport Authority of Hong Kong in 2007.
Hui also sits on the boards of Air China and Beijing Capital international airport as independent non-executive director.
Greater Bay Airlines received its operating licence from Hong Kong's Air Transport Licensing Authority in February, though it has yet to commence operations. It previously applied to operate more than 100 routes across Asia-Pacific, with the majority of them to Mainland China. Other countries include Japan, Thailand, and South Korea.
In October 2021 — when it secured its AOC — the carrier stated it hopes to start flying to Singapore, Bangkok and Phuket as its initial destinations from Hong Kong.
It currently has two Boeing 737-800s in its fleet, with a third example to join this year.