China's HNA Group has transferred management of its core airline businesses — including its flagship unit Hainan Airlines — to strategic investor Liaoning Fangda Group Industrial, as it makes progress in its long-drawn business reorganisation.
In a post on Chinese messaging application WeChat, HNA says that "substantial progress" has also been made in resolving the group's risk and liquidity woes.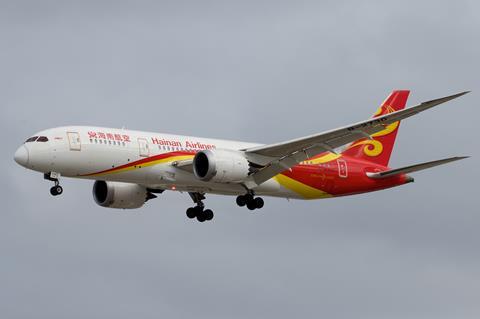 To this end, Gu Gang, a government-appointed official to HNA's board, will step down as the conglomerate's party secretary. Gu, who previously headed the Hainan provincial government's investment arm, was appointed in 2020 to help address HNA's liquidity risks.
Liaoning Fangda was selected in September as the embattled group's strategic investor, paving for it to be the controlling shareholder of HNA's aviation businesses.
Liaoning Fangda is a conglomerate with wide-ranging interests. According to the company's website, its subsidiaries, which span across 20 provinces and regions in the Chinese mainland, include listed companies Fangda Carbon New Material, Northeast China Pharmaceutical Group, as well as Fangda Special Steel Technology.
HNA Group received formal notice in late-January that creditors had filed for its bankruptcy, on grounds that it was unable to pay off its debts.
The group was already struggling as early as 2018, when it was reported that it was facing a liquidity crunch and mired in debt. The coronavirus outbreak dealt the HNA Group a further blow and by February 2020 it threw in the towel, seeking help from the Hainan provincial government.