Transavia France chief executive Nathalie Stubler is take a up a new role as special advisor for Air France-KLM 's decarbonisation strategy and will be succeeded at the leisure unit by the current head of Air France regional carrier Hop.
Stubler, who has headed Transavia France since 2016, will report to Air France-KLM chief executive Ben Smith and work closely with the group's corporate social responsibility team.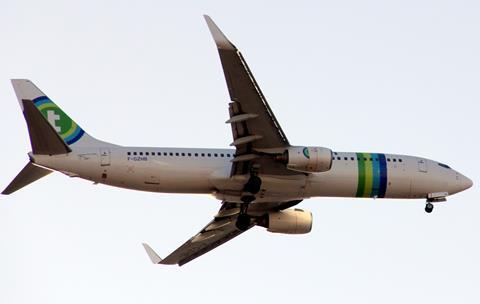 "Decarbonisation and our ability to drive our business in a more sustainable way are among the most strategic challenges our group has to tackle" says Smith.
She will be replaced at Transavia France by Hop chief executive Olivier Mazzucchelli. The latter has only been in the top role at Hop since September, having served as chief operations office at the French regional carrier since 2017.
Smith notes Mazzucchelli joins Transavia France "at a turning point" as it prepares to introduce Airbus A320neo jets this year. The Boeing 737-800-operator has previously said it plans to add 10 aircraft for this summer, taking its fleet up to 71, which will include aircraft from its parent's A320neo order of December 2021.
Mazzucchelli in turn will be replaced at the helm of Hop by Transavia France chief operations officer Herve Boury.
Both Boury and Mazzucchelli will report to Air France chief executive Anne Rigail.
All three appointments are effective from 16 January.