US regional carrier Horizon Air has appointed former Alaska Air Group executive Jason Berry as its senior vice-president of operations.
"We couldn't be happier to welcome Jason back," Horizon president Joe Sprague said on 5 January. "Adding talented operational leaders like Jason is great for our business and it's important for our long-term success at Horizon and Alaska. On a personal level, he is a fantastic person, he gets Horizon and he knows our culture, and I'm excited to work with him again."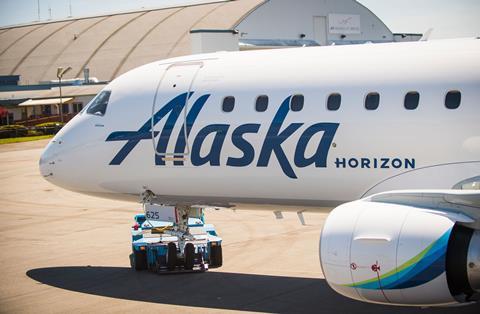 A 27-year veteran of the airline industry, Berry led Alaska Air Cargo from 2012 to 2019 and had a two-year stint as president of Alaska Airlines subsidiary McGee Air Services, which provides ground handling, aircraft cleaning and check-in and gate services. He returns to Alaska Air Group after two years as vice-president of Air Canada Cargo.
Horizon is a subsidiary of Alaska Air Group. With offices in Seattle and a maintenance base in Portland, Oregon, Horizon flies throughout western North America with a fleet of 31 Embraer E175s. It expects deliveries of 10 additional E175s in 2023.
Last year, more than 700 Horizon pilots represented by the International Brotherhood of Teamsters secured higher pay with a new contract effective 16 October.