IAG chief executive Luis Gallego is "less optimistic" about completing a deal to acquire Spanish carrier Air Europa, but talks are continuing with the latter's parent company Globalia, regulators and the Spanish government.
A deal to acquire Air Europa was first announced in November 2019, but stalled when the pandemic hit. The deal was put back on track in January when fresh terms were agreed, reducing the purchase price in light of the Covid-climate.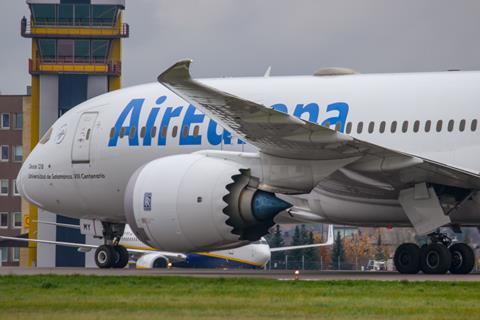 Updating on the status of the deal during a third quarter results call today, Gallego said the European Commission is analysing the remedy packages IAG submitted to counter competition concerns from the tie up. IAG already operates Madrid-base Iberia and Spanish low-cost carrier Vueling.
"We are in the middle of a conversation with three parties - the Spanish government, Globalia and also the competition authorities," he says.
"We always said if we can find a place that is good for all of us, we will do the deal. And if not, we don't do the deal. To be honest, today I am less optimistic than I was before, but we are working hard and Iberia people are trying to close this agreement.
"I think what is important is it creates value for the group… but also for the Madrid hub. If Spain and Madrid wants to have a hub to compete with the stronger hubs in Europe, our consideration is it is needed. That's the reason I think this operation is critical to develop the Madrid hub."