IAG and Globalia have formally terminated their agreement under which Iberia was to acquire fellow Spanish operator Air Europa, but the two sides have settled on an end-January deadline to study alternative structures to revive the deal.
British Airways and Iberia parent IAG stated on 15 December that talks over the scrapping of the planned acquisition were at an advanced stage. In a stock market statement today, IAG announced that the acquisition agreement has now been terminated.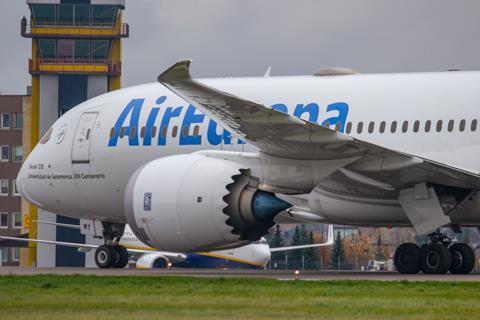 The acquisition was first agreed in November 2019, but the deal was hit by the global pandemic. Fresh takeover terms were hammered out in January this year, but a final deal could not be concluded amid tripartite talks between the two firms and the Spanish government.
While the existing pact has been scrapped, IAG says it has reached an understanding with Globalia to evaluate, before the end of January 2022, "alternative structures that may be of interest to both companies". IAG chief executive Luis Gallego, speaking at a CAPA Live event, indicated that it was pursuing new avenues "that allow the deal to happen."
IAG will pay Globalia €75 million ($85 million) in relation to the termination of the acquisition. However, this will reduce the future purchase price if a new agreement is reached.
Gallego says: "It is very disappointing that we have had to terminate the current agreement to acquire Air Europa but the decision makes sense due to the market conditions, the deep crisis resulting from Covid-19 and taking into account our desire to maintain a disciplined approach to capital allocation.
"However, we have committed to analyse alternative arrangements with Globalia that could deliver significant benefits. In the same way, we will continue to work with the Spanish Government to guarantee the connectivity of Spain and the development of the Madrid hub."
IAG originally envisioned acquiring Air Europa for about €1 billion but, at the beginning of this year, disclosed that it had renegotiated the deal to halve the price to €500 million, with the aim of closing the purchase in the second half of 2021.