IAG has issued two tranches of senior unsecured bonds to raise a total of €1 billion ($1.19 billion), which it will use to shore up liquidity and for other general corporate purposes.
Each tranche will raise €500 million, with Series A bonds maturing on 25 March 2025 and Series B on 25 March 2029.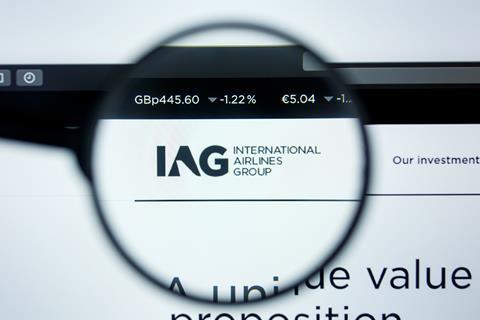 Final terms of the bonds will be announced "shortly", says IAG, and settlement is targeted for around 25 March.
The British Airways and Iberia parent company says it will use the proceeds of the bond issue for general corporate purposes, including strengthening its balance sheet, increasing liquidity and providing it with "the operational and strategic flexibility to take advantage of a recovery in demand for air travel".
The bonds will be issued at 100% of their principal amount at a fixed rate of interest to be determined during the bookbuilding process. The target market for the bonds is "eligible counterparties and professional clients only", states IAG. They will not be offered or sold to any retail investor in the European Economic Area or in the UK.
An application will be made for the bonds to be admitted to Euronext Dublin.
Goldman Sachs, Morgan Stanley, Banco Bilbao Vizcaya Argentaria and Banco Santander are acting as joint global co-ordinators and joint lead bookrunners on the transaction. Bank of America Securities and Credit Agricole are acting as passive bookrunners.
IAG said earlier this year that it was "exploring other debt initiatives" after subsidiary British Airways secured a partially state-backed £2 billion loan. The group reported a €7.43 billion operating loss last year.