Iberia and Vueling have secured financing for €750 million ($817 million) and €260 million respectively under a syndicated agreement with banks which will be guaranteed by Spanish state-owned Instituto de Credito Oficial (ICO).
In a stock market update today, parent IAG says the banks involved in the syndicated agreement will ask ICO to grant guarantees for these loans and the financing is conditional on those guarantees being made available.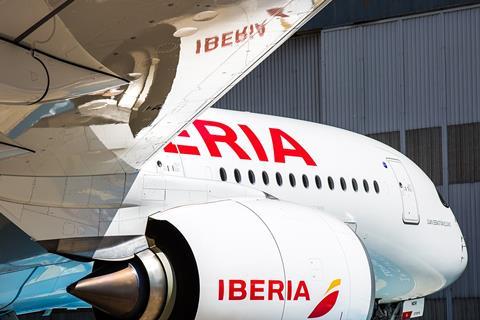 "The arrangement is within the legal framework set up by the Spanish government to mitigate the economic impact of Covid-19," IAG says.
The airline group says the financing arrangements have a five-year term, amortising from 30 April 2023, but are repayable at any time on notice from Iberia or Vueling respectively.