The Indian government has changed the rules for the Air India bidding process and again extended the timeline, hoping to garner more interest in a sale of the carrier.
The government is now inviting bids at enterprise value, on an equity and debt basis, civil aviation minister Hardeep Singh Puri announced on 29 Oct at a press conference.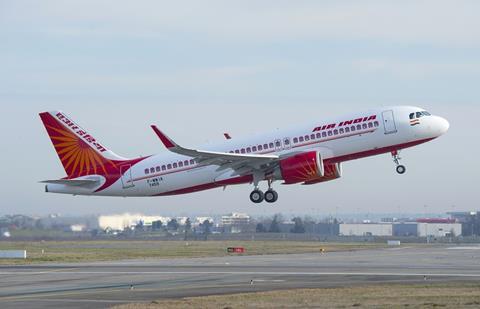 Previously, the government had said that any bidder would have to absorb debt of Rs230 billion. The change means bidders will set the amount of debt that they can absorb, ministers explained in the press conference.
Of the enterprise value quoted by bidders, 15% will be given in cash to the government and the remaining 85% will be taken on by the bidder as debt.
"This gives more leverage to bidders for participation in the process," Puri said via his Twitter account on 29 October after the press conference.
The deadline for the sale has also been extended again, he says.
According to a ninth corrigendum issued by India's Department of Investment and Public Asset Management, expressions of interest will now be sought up to 17:00 (local time) on 14 December and the government will inform qualified interested bidders by 17:00 (local time) on 28 December.
This is the second attempt by the government to sell Air India. It had originally planned to sell a 76% stake in 2017. When that was unsuccessful, the government changed track, announcing at the start of 2020 that it was now planning to sell its entire 100% stake and reducing the amount of debt bidders would have to take on to Rs230 billion from Rs330 billion.
The deadline for the current sale process has been extended several times this year amidst industry disruption caused by the Covid-19 pandemic.
Puri also noted during the press conference that domestic traffic levels in India have been recovering. He said that daily domestic passengers were now close to 174,000 a day, up from around 30,000 when domestic operations restarted on 25 May.
He said: "Between Diwali [on 14 November] and the end of the year, we should be looking at figures that resemble pre-Covid levels."