The chief executive of Indian low-cost carrier IndiGo believes a privatised Air India will be a 'formidable force' but welcomes its likely transition to becoming "more economically responsible".
Speaking during a CAPA Live event on 13 October, Ronojoy Dutta said the news that Tata Sons had been confirmed as the winning bidder for the struggling national carrier is "a very, very welcome move" that is "good for the country" and "should have happened some time ago".
For IndiGo, "internationally they will be a strong competitor", Dutta says, while the domestic combination of Vistara, AirAsia India and Air India – all of which will be majority-owned by Tata when the deal for the flag carrier is completed – "will be tough competition".
"So I see them as a formidable force," he says.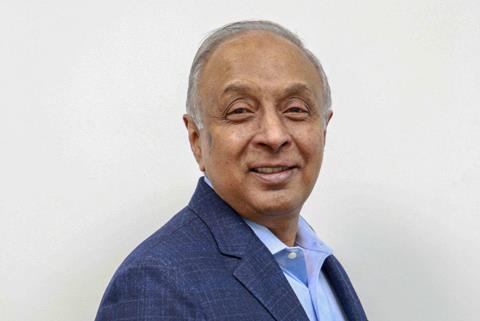 Dutta also notes, however, that he expects a privatised Air India to "become more economically responsible".
He explains: "Having a large competitor who is funded by taxpayers is not healthy competition for us. There are things they can do or don't do that we wouldn't dream of doing.
"So I'm very, very happy and pleased that this is finally happening."
As IndiGo decides when to move on its own international expansion plans, Dutta notes that Air India has an inbuilt advantage because it is "sitting on a lot of bilateral rights".
While IndiGo will be "struggling as we go internationally" as it seeks to secure permission to operate services, "Air India has a bagful of these rights and is not using them".
Nevertheless, IndiGo will press ahead with its international expansion efforts when the time is right.
"I'm just waiting for Covid to go away… and then watch us roar out of the box," Dutta says.
He cites India's "fantastic geography" as he explains why he is still "very bullish" on those plans: "We can fly seven hours from Delhi, seven hours from Mumbai, seven hours from Chennai, seven hours from Kolkata – and that gives us a circle that goes something like Moscow, Barcelona, Nairobi, Manila, Beijing, Shanghai – that's a very wide circle. And it's a high-growth circle as well. And most of that traffic right now is carried [with] one stop [on the way].
"We are going to go nonstop to all these places. Yields will be good and costs will be low."
Going into the Covid-19 crisis, international flying accounted for around 25% of IndiGo's capacity, but better margins on such services compared with domestic flying left Dutta determined to significantly increase the carrier's international network, particularly using incoming Airbus A320neo jets.
As IndiGo waits for the moment to move on that plan, "I think we'll start seeing significant growth in the fleet at the end of 2023, beginning of 2024", Dutta says. "Until then… we are going up slowly but not in large numbers."