IndiGo Airlines parent Interglobe Aviation has called an extraordinary general meeting for 29 January to consider a proposal by one of its co-founders to amend its articles of association covering rules around the sale and acquisition of shares by its two major shareholders.
Specifically the proposals, if passed, would make it easier for either party to sell or increase their stake in the Indian carrier.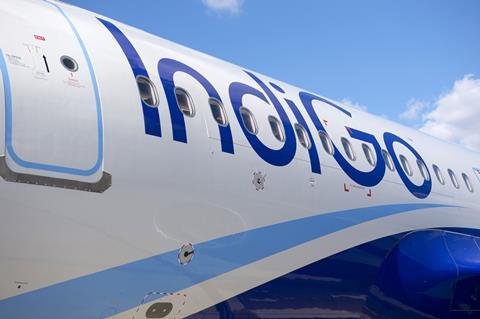 It marks the latest development in a spat between key shareholders in the Indian carrier which rumbled through much of 2019.
The EGM has been sought by co-founder Rakesh Gangwal, who with the Chinkerpoo family trust and Shobha Gangwal, holds through the RG Group a 37% stake in the company. Fellow co-founder Rahul Bhatia holds a 38% stake through the IGE group.
A row between the two ignited In July when the carrier published a 49-page document detailing Gangwal's allegations of governance improprieties. Co-founder Bhatia countered that Gangwal was using it as a ploy to take greater control of the low-cost carrier. Bhatia subsequently turned to the London Court of International Arbitration to resolve a long-running spat with fellow leading shareholder, Rakesh Gangwal.
Now in a stock market disclosure on 3 January, Interglobe has disclosed an EGM will be held on 29 January to "consider and, if thought fit, pass" a resolution amending the company's articles of association. Specifically that would resolve to delete rules relating to the granting of first refusal the other co-founder group on transfer of equity shares
It also covers rules around the acquisition of shares under which the groups would not acquire additional equity shares, voting rights or other securities that would trigger an open offer under stock market rules.
Low-cost carrier IndiGo is India's biggest airline and expanded rapidly to capitalise on the gap left by the collapse of Jet Airway last year.