Indigo Partners has sold just over half of its 17.5% stake of ordinary shares in European budget carrier Wizz Air through a placement to institutional investors.
The US private-equity investment group, which has interests across a number of low-cost carriers and has been an investor in Wizz since 2004, has sold 7,692,308 ordinary shares in the airline via an accelerated bookbuild process to institutional investors. The placement was priced at £52 per share and raised gross proceeds for Indigo of around £400 million ($556 million).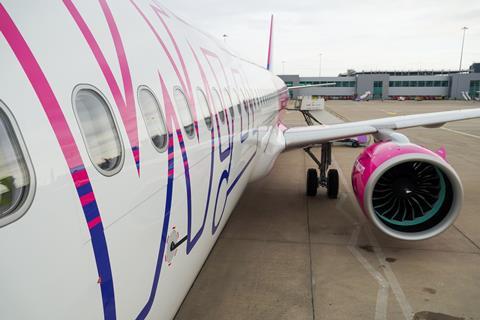 The placement is expected to close on 18 March.
Following the placement, Indigo shareholders retain 7,307,692 ordinary shares – representing just under 9% – in Wizz.
However, Indigo continues to hold convertible shares and notes in Wizz. The airline's 2020 annual report shows it held more than 17 million convertible shares as of March 2020.
In previous placements of its ordinary shares in Wizz, Indigo raised around £500 million in selling just under 12.5 million ordinary shares in February last year, and sold around 10 million ordinary shares in the carrier in 2017.
Indigo Partners managing director Bill Franke is chairman of Wizz.