Canadian billionaire investor Pierre Karl Peladeau has reportedly scrapped his effort to acquire Transat AT, the Montreal company that owns leisure carrier Air Transat.
On 13 May, The Globe and Mail reported that Peladeau "abandoned" the offer because prime Transat shareholder Letko Brosseau & Associates insisted Transat is worth more than Peladeau's offer of C$5 ($4.13) per share.
The news comes six weeks after Air Canada's planned acquisition of Transat fell through.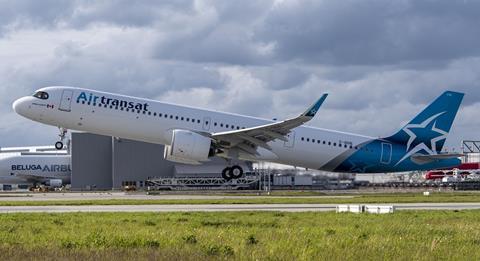 Transat has since secured C$700 million in government aid – funds it says will enable it to resume flights.
Air Canada had offered in August 2019 to buy Transat for C$18 per share, then reduced the offer amid the Covid-19 pandemic to C$5 per share.
On 2 April, Air Canada and Transat disclosed they had scrapped their plan due to "onerous" conditions imposed by the European Commission, which had been reviewing the deal's competitive impact.
Days later, on 7 April, Peladeau submitted to Transat a "non-binding proposal" under which his investment firm Gestian MTRHP would buy Transat for C$5 per share.
On 14 May, following The Globe report, Transat issued a statement saying it "has not received a formal communication" from Peladeau saying that he had rescinded his offer.
The company adds that the C$700 million in recently approved government aid will allow it "to plan for the resumption of its operations and the implementation of its strategic plan for the coming years".
Air Transat halted operations due to the pandemic and has most-recently said it will resume flights on 29 July.
Peladeau had, in late 2020, made a similar offer to acquire Transat. At that time, Transat dismissed the offer on grounds it lacked required financing.