Italy's government has signed a letter of intent with Lufthansa as it opens talks with the carrier over the acquisition of ITA Airways.
Lufthansa on 18 January emerged as the sole bidder in Italy's revamped call for offers for a stake in national carrier ITA. The Italian finance ministry has now signed a letter of intent with the German airline over the latter acquiring a minority stake in ITA.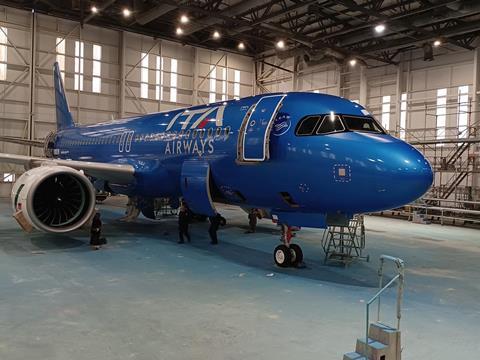 "The document is preparatory for opening the private negotiation between the parties," the ministry says. "No further details on the ongoing discussion will be disclosed."
Lufthansa submitted an offer to initially acquire a minority in ITA, as well as options on buying the remainder at a later date.
A consortium led by private equity firm Certares, which included Air France-KLM and Delta Air Lines, had previously held exclusive talks with the the Italian government about taking a stake in ITA. These talks ended in October without a deal and the new Italian government, which took office in September, relaunched the process with a December decree requiring airlines involved to ultimately hold a majority in ITA.