Alaska Air Group expects to be profitable in the third quarter of this year, as it benefits from what chief executive Ben Minicucci describes as a "dramatic recovery" in leisure travel.
Speaking during a CAPA Live event on 9 June, Minicucci says: "For the last three months we've seen a dramatic change, a dramatic recovery. We've pretty much seen leisure demand come back to 100% and in some cases well over 100% [of pre-pandemic levels]."
Underpinning that improvement for the Seattle-based group – which largely serves domestic markets through Alaska Airlines and regional unit Horizon Air – is the USA's relatively advanced Covid-19 vaccination programme.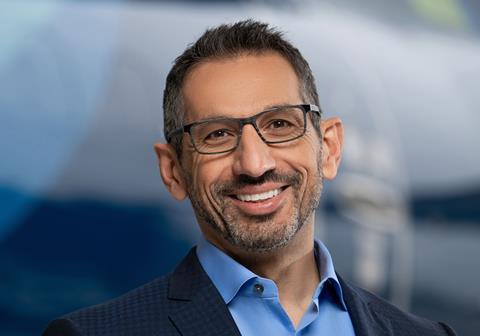 "Vaccinations have proven to be the catalyst… people are confident to come back," he states. "It's quite remarkable just how quickly it has come back.
"I was worried a little bit about volatility – [traffic] coming back and dipping again – but with infections staying low, deaths staying low and just the pace of vaccinations increasing, I think the travelling public after 12-15 months of being cooped up are saying, 'look, we want to get out'."
The Oneworld carrier reported an adjusted loss before tax of $577 million in the first quarter of 2021, but is expecting "to approach breakeven" in the second three months of the year, after what Minicucci describes as "a massive swing".
"I've been in this industry for 25 years – I've never seen such a dramatic swing and financial recovery," the 17-year Alaska Airlines veteran states. "[In] the third quarter we're expecting to be profitable, back to a solid footing… so just a dramatic, dramatic change over the course of six to nine months."
Business travel – which Minicucci says accounted for around 30% of Alaska's pre-pandemic passengers – is not so buoyant, however, and is currently running at about 25% of 2019 levels.
"What I'm seeing is the business restrictions thawing out," he explains of the outlook for that passenger type. "What we're planning is for the fourth quarter going from 25% to 50% of our business travel coming back… and just building… into 2022."