Jet2 is to access a loan of £200 million ($278 million) from the UK government's Covid Corporate Financing Facility (CCFF).
The UK carrier had originally qualified for a £300 million loan under the facility, but this was reduced by a third after the government amended the eligibility requirements in October.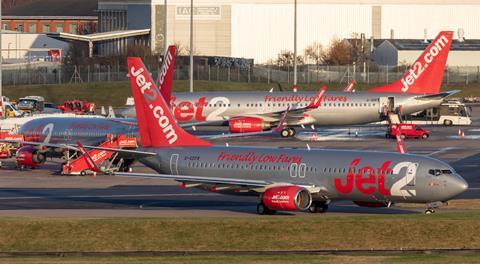 The CCFF was established by the UK Treasury and the Bank of England to assist companies through the Covid-19 pandemic.
Jet2 says it "intends to issue the full amount" prior to the closure of the scheme on 22 March, and will use the funds to provide standby liquidity.
The loan "provides the group with additional headroom to deal with the ongoing cost of disruption to our sector", states Jet2 executive chairman Philip Meeson.
Jet2 describes its liquidity position as "strong", with total cash of almost £1.2 billion at 7 March.
The airline says it has experienced "a notable increase" in bookings for summer 2021, and is "encouraged by the volume" of customer bookings for this winter and next summer.