JetBlue Airways is the latest US airline to trim its third-quarter financial projections in response to booking "softness" due to still-high rates of coronavirus infections.
"Given the recent uptick in Covid-19 case counts, JetBlue has experienced some softness in bookings and an increase in customer cancellations, which has impacted revenue for the third quarter of 2021," the carrier says in a 9 September regulatory filing.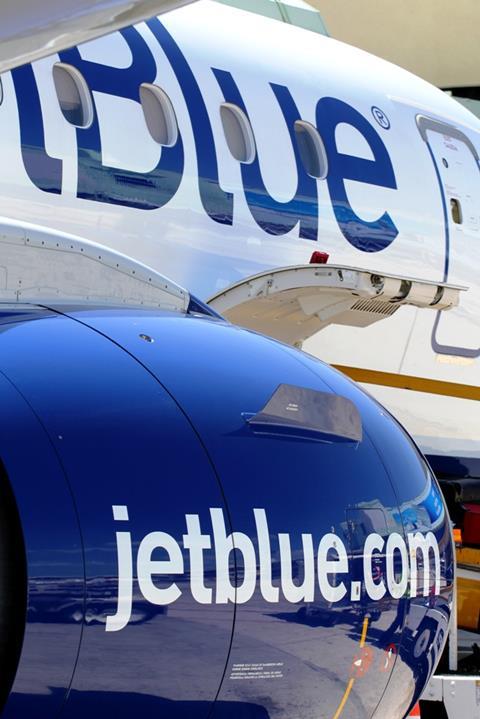 New York-based JetBlue now expects its third-quarter revenue will be 6-9% less than its revenue in the third-quarter of pre-pandemic 2019. Previously, JetBlue had pegged the third-quarter 2021 decline at 4-9%.
The carrier now expects to earn $75-125 million in the third quarter, though that figure excludes the financial impact of interest, taxes, depreciation, amortisation and special items. Previously, JetBlue expected its adjusted third-quarter profit would be between $75 million and $175 million.
"The company is also seeing the recent bookings softness extend into the fourth quarter," JetBlue adds. It "currently anticipates that leisure demand for peak holiday travel will hold up relatively well".
Also on 9 September, Delta Air Lines chief executive Ed Bastian said his company's third-quarter results will be at the "lower" end of its expectations – also due to the pandemic. In late August, American Airlines' chief revenue officer Vasu Raja said that airline's revenue was "trending below forecast" for the same reason.