Canada Jetlines' first aircraft has arrived in Canada, as the company's timeline to launch revenue flights slips to mid-2022.
The Vancouver-based company, which has gone through numerous top management changes since coming onto the scene in 2015, had planned to begin operations in the early part of the year, but chief executive Eddy Doyle now says that will not happen until "towards the end of Q2, certainly at the beginning of Q3".
"We are aiming to have our operating certificate from Transport Canada before the end of Q2," Doyle says in a video posted to YouTube as the airline's first aircraft, an 11-year-old Airbus A320, arrived in Canada on 26 February. Previously the carrier had said it expected its certificate in March.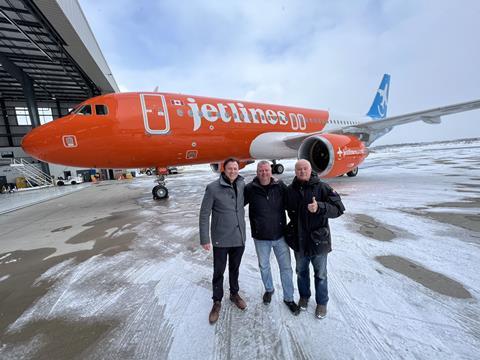 Doyle adds the Canadian market is ripe for a new leisure carrier as travellers return in greater numbers following the two-year coronavirus crisis.
"We do sincerely believe there's never been a better opportunity to start a new airline," Doyle says in the video. "We are seeing the light at the end of the tunnel and we know it's not a train coming anymore. When the market's going to recover it will recover quickly."
"We have reached a point now for the travel and tourism industry to think about what they need to do to be ready for the huge demand that will be coming," he adds.
Jetlines is one of two new Canadian airlines set to join the increasingly crowded budget travel segment this year. The other, Calgary-based Lynx Air, is planning its first revenue flights in April on a fleet of new Boeing 737 Max 8 aircraft.
They join WestJet subsidiary Swoop and Flair Airlines – both of which operate Boeing 737s – in the low-cost segment.
That said, Jetlines is not marketing itself as an ultra-low-cost carrier (ULCC), Doyle says.
"This is not the business model," he adds. "It's what we like to describe as a leisure carrier – the price will be fair and we want to provide the best value to our customer, but we don't describe ourselves as ULCC."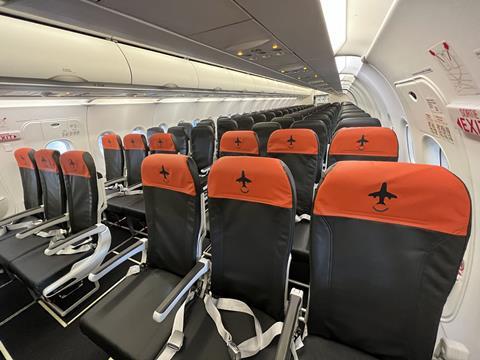 Jetlines plans to initially fly to destinations in Canada, but expand to sun destinations like Florida, Cancun, Las Vegas and Cuba, Doyle says. The carrier plans to add four aircraft to its fleet per year.
According to Cirium fleets data, Jetlines' first airframe, MSN4175, was recently registered as OE-IAV and first went into service with Colombia's Avianca in 2010. It was also operated by Turkish budget carrier Pegasus, and now has the new registration C-GCJL. The lease commenced on 15 February 2022. It arrived in Canada from Shannon, Ireland with a fuel stop in Gander.