Former Jet Airways chief executive Vinay Dube is to leave Indian low-cost carrier GoAir after just six months, to be replaced by the carrier's former boss Kaushik Khona.
Dube was appointed chief executive at the Indian budget carrier in February. Since then, the airline has been battling the global impact of the coronavirus pandemic.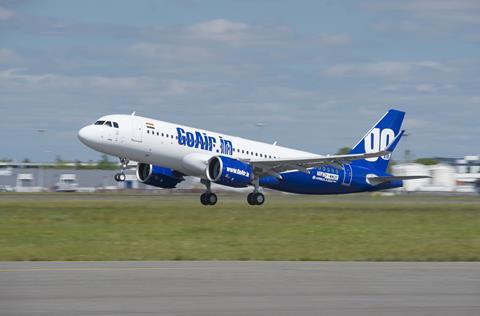 "Vinay Dube has ceased to be in the employment of GoAir with immediate effect and hence ceases to be the CEO of the company," the airline says in a statement.
The airline has appointed Khona as his successor with immediate effect.
Khona worked for GoAir parent Wadia Group for almost four years between 2008 and 2011, including a stint at the helm of GoAir between April 2009 and June 2011.
"In his professional corporate experience spanning 32 years, he was always part of the management think tank and [over the] last more than 12 years he has been known as turnaround man and has managed and headed various businesses successfully," the airline says.
GoAir suspended flights on 22 March as India implemented restrictions on air travel to counter the pandemic. The carrier resumed services at the start of June.