Australia's competition watchdog has greenlit Korean Air's proposed acquisition of rival and compatriot Asiana Airlines, noting that the move does not lessen competition on flights between South Korea and Australia.
In a statement released 1 September, the Australian Competition and Consumer Commission (ACCC) notes that while Korean Air and Asiana are currently the only airlines flying between the two countries, Qantas and Jetstar are intending to commence similar flights.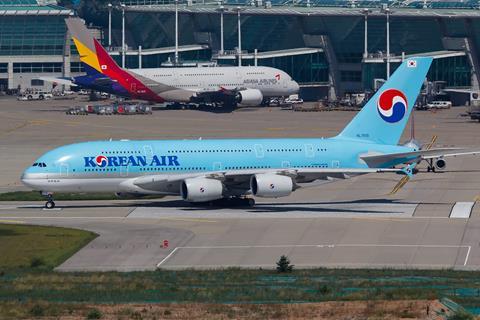 On 8 April, the Qantas Group says they be launching flights from Sydney to Seoul at the end of the year, and have already begun selling ticket. The ACCC also notes that both carriers will be providing air cargo services by transporting freight on the route.
ACCC chair Gina Cass-Gottlieb says: "We consider that the Qantas Group offering flights on the Sydney to Seoul route with both its full-service and low-cost carriers means that there is likely to be effective competition whether or not the acquisition proceeds."
Australia is the latest in a growing list of countries to approve the merger. Korean Air first announced plans to acquire Asiana in November 2020, as the coronavirus pandemic turned the country's aviation sector on its head.
Since then, it has gained approval from competition regulators in countries such as Singapore, Vietnam and Thailand. In February, South Korea's competition watchdog conditionally approved acquisition plans, though it also announced several measures to ensure the merger does not reduce competition.
The airline also hopes to get USA and European Union regulatory approvals by the end of the year.